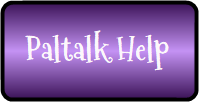 Here Are Some Tips & Tricks That Might Help
The "Multi-Window Mode seems to be the one that is most user friendly to those of us who are used to the Classic version of Paltalk. The Multi-Window Mode splits apart the interface so that your pal list and pms as well as each room you are in appear in separate boxes. See below the example screen shot taken from paltalk.com.

To access the Multi-Window Mode go to the General Settings in setup/preferences. Click on the little settings icon just to the lower right of where you see your own nickname (above the pal list area).



If you are still having issues with the new Paltalk, please visit their help files on their website. This page is in no way a substitute for their instruction on how to use their software.